Welcome Message
Greetings!
The 2nd International Conference on Biomaterials and Nanomaterials will be held from May 20th and 21st, 2019 in Vienna.
The mission of the Biomaterials 2019 has been to serve as a highly interactive community committed to promoting excellence in all aspects of biomaterial science and nanomaterial science with their relative science to improve human health and lifestyle.
In this sense, the Biomaterials 2019 Conference has been a major event for the biomaterial science and nanomaterial science with their relative science.
Biomaterials 2019 is a promising fascinating event, dedicated this year to "To enhance the utilization of biomaterials and nanomaterials by essential updates and upgrades". This meeting provides an opportunity for academia, clinicians and industries to gather and discuss the latest trends and scientific breakthroughs pertinent to the field of biomaterial and nanomaterial from the bench to bedside.
In this conference, our main objectives are to encourage, foster and promote excellence in cooperative research and education in the biomaterial and nanomaterial science.
This is accomplished through:
A program of attractive showcasing international top researchers from various areas of biomaterial and nanomaterial along with their relative science.
The recognition of outstanding members with prestigious awards given at the conference.
Industrial promotions
Numerous B2B networking and collaboration opportunities
CPD credits
Another way in which Biomaterials 2019 supports its mission, is the promotion of the educational program. By organizing a variety of events, workshops, and exhibition during the conference, offering multiple opportunities for participants to receive mentoring and advice and gather scientific contacts, we aim to increase the active participation of younger members of this global population and bestow several awards upon young researchers and students.
Regards,
Organizing Committee
Biomaterials 2019
Market Analysis
Biomaterials & Nanomaterials Global Market Analysis:
The future development prospects for the Biomaterials and Nanomaterials market are optimistic and it is developing at a twofold digit CAGR in the past ten years and is seen at a vigorous rate.
Global biomaterial market size is projected to cross $178.9 billion by 2023, growing at a CAGR of 18.1% during the forecast period. The market is growing due to the growing geriatric population, cardiovascular diseases, technological advancements, and implantable devices market. Also, the number of hip and knee replacements are increasing with the research and development activities, and the healthcare expenditure is also driving the growth of the global Biomaterial and Nanomaterials industry.
Factors propelling the development of the Biomaterials and Nanomaterials market incorporate the expanding and prompt requirement for high-resolution information on Biomedical applications, technological advancements, increasing government financing, and increasing R&D in the pharmaceutical fields. Then again, factors limiting the development of the Biomaterials market incorporate a shortage of qualified and experienced analysts.
Rising advancements in Biomaterials like Orthopaedic Implants, Dental Implants, Polymers, Ceramics, etc. The UK is the biggest Biomaterials market, closely followed by European countries like Austria, Germany, France, etc. The Asian market is ready to develop at a twofold digit rate inferable from the increasing investment opportunities for companies in these juvenile markets and the increased focus of pharmaceutical and biomedical organizations towards the Asian locale as a re-appropriating goal.
The report provides a comprehensive analysis of the key players operating in the global biomaterials industry, which include:
· Royal DSM
· Wright Medical Technology, Inc
· Corbion N.V
· Zimmer Biomet Holdings, Inc
· Bayer AG
· Carpenter Technology Corporation
· Technologies Ltd
· Evonik Industries AG
· BASF SE
· Invibio Ltd
· Collagen Matrix
Following Global Universities are the pioneer in Biomaterials research and development:
· Nanyang Technological University, Singapore
· Massachusetts Institute of Technology, United States Cambridge, MA
· Stanford University, United States Stanford, CA
· Tsinghua University, China Beijing
· Harvard University, United States Cambridge, MA
· Georgia Institute of Technology, United States Atlanta, GA
· University of California—Berkeley, United States Berkeley, CA
· Fudan University, China Shanghai
· National University of Singapore, Singapore
· Peking University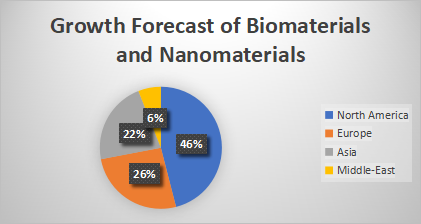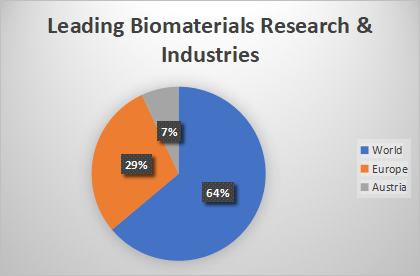 In Austria:
Acceleration of economic activity in the first half of 2018, the latest business surveys do not suggest a further strengthening for Austria. GDP is expected to grow by 4.7% in 2018, the highest rate in six years. Austrian economy may grow in 2018 at the same rate as in 2018. Biomaterials industries expected to grow by 15% by 2022. The Austrian business sector expresses great optimism on current economic conditions and the outlook for the months to come.
The leading universities in the field of Materials science are:
· University of Leoben
· Vienna University of Technology
· Graz University of Technology
· University of Vienna
Target Audience:
University & College Professors, Chairs, Deans, Directors, Assistant & Associate professors & Lecturers, eminent researchers, students, delegates and industries.
Scientist: 50%
Academia: 30%
Others: 20%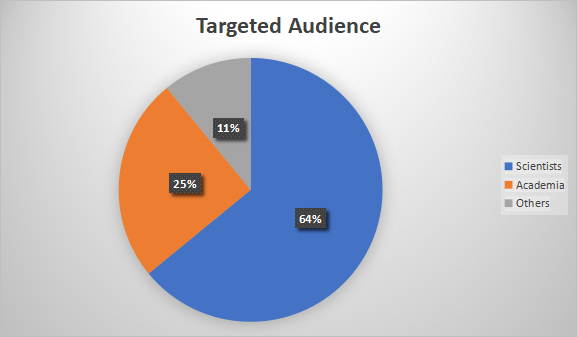 Past Conference Reports
We would like to thank all our wonderful keynotes, speakers, conference attendees, students, associations, media partners, exhibitors and guests for making Biomaterials 2018 a successful and splendid event.
Allied Academies hosted the International Conference on Biomaterials and Nanomaterials during October 22-23, 2018 at Mercure Hotel Kaiserhof Frankfurt City Center, Frankfurt, Germany with the theme "Imparting the Incredulous Applications of Biomaterials in Research & Industries". Benevolent response and active participation were received from the Editorial Board Members of supporting International Journals as well as from the leading academic scientists, researchers, research scholars, students and leaders from the fields of Materials science and Robotics who made this event successful.
The conference was marked by the attendance of young and brilliant researchers, business delegates and talented student communities representing more than 28 countries, who have driven this event into the path of success. The conference highlighted through various sessions on current retroviral research.
Biomaterials witnessed an amalgamation of peerless speakers who enlightened the crowd with their knowledge and confabulated on various new-fangled topics related to the fields of Biomaterials, Materials Science, Nanomaterials, Biomedical Engineering, Mechanical Engineering.
The conference proceedings were carried out through various Scientific-sessions and plenary lectures. The conference was embarked with an opening ceremony followed by a series of lectures delivered by both Honourable Guests and members of the Keynote forum. The adepts who promulgated the theme with their exquisite talk were:

Roger | Bostleman | NIST| USA
Desineni Subbaram Naidu | University of Minnesota Duluth | USA
Zhenan Bao | Stanford University | USA
Jin-Woo Jung | Dongguk University | Republic of Korea
Jan Czernuszka | University of Oxford | United Kingdom
Polina Anikeeva | Massachusetts Institute of Technology | USA
Michiya Fujiki | Nara Medical University | Japan
Parmeggiani C | University of Florence and LENS | Italy
Raziel Riemer | Ben-Gurion University | Isreal
Daoxiong Gong | Beijing University of Technology | China
Jose Antonio Gomez-Tejedor | Universitat Politècnica de València | Spain
Xin Zhao | Nankai University | China
Dirk H Broer | Eindhoven University of Technology | The Netherlands
Baolin Huang | Guangzhou University | China
Gregory O' Hare | University College Dublin | Ireland
Enrique Barrera | Rice University | USA
Junichi Takeno | Meiji University | Japan
Martin Heller | Johannes Gutenberg-University of Mainz | Germany
Cimpoesu N | Technical University Gheorghe Asachi of Isai | Romania
We are also obliged to various delegate experts, company representatives and other eminent personalities who supported the conference by facilitating active discussion forums. We sincerely thank the Organizing Committee Members for their gracious presence, support, and assistance towards the success of Biomaterials 2018.

With the grand success of Biomaterials 2018, Allied Academies is proud to announce the 2nd International Conference on Biomaterials and Nanomaterials to be held during May 20-21, 2019 in Vienna, Austria.