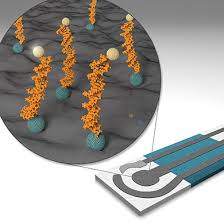 Biosensors are devices encompassing physiochemical detector and a biological element that are used to detect analytics. These instruments have a broad range of applications ranging from clinical through to agricultural and environmental. The devices are also utilized in the food industry.
Some examples of the disciplines that use biosensor innovation include:
· Industrial processing and monitoring
· General healthcare monitoring Screening for disease
· Environmental pollution control
· Clinical analysis and diagnosis of disease
· Veterinary and agricultural applications
Biosensors can provide easy-to-use, cost-effective, highly accurate and sensitive detection devices in a variety of commercial and research applications.